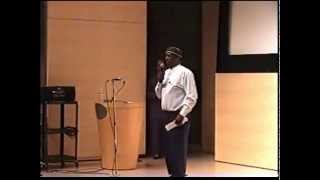 Part 2 Kings of Poetry April 2010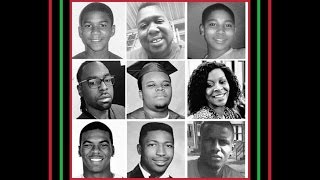 Part 3 Keidfiobiawadu interviews Larry Ukali Johnson-Redd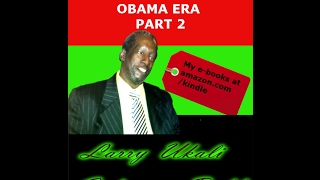 Larry Ukali Johnson-Redd Live on Facebook Bigtime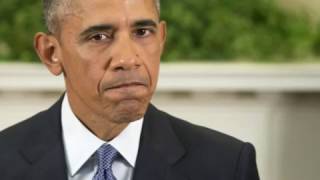 Larry Ukali Johnson-Redd interviewed by Brother KeidiobiAvard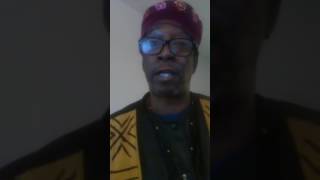 https://www.youtube.com/watch?v=PKF903ndlZA&t=1623s
Part 2 Kings of Poetry April 2010

This is Part 2 of the San Francisco kings of Poetry This is a link to SF Kings of Poetry opening act Andres Harris https://www.youtube.com/watch?v=2jLU0... This the Kings of Poetry Presentation videotaped April 10, 2010 in the Koret Auditorium at the San Francisco Main Library located at 100 Larkin Street. There a lot of excuses for just getting this video of that event posted 4 years later but I won't bore you with the details. The day of the event many San Francisco poets participated in the open mic session. That has been posted to You Tube.com under the title Kings of Poetry Channel. However the Queen of Poetry, Andrea Harris and the 4 Kings of Poetry namely San Franciscans Larry Ware and Larry Ukali Johnson-Redd, Paradise from the East Bay and Terry Moore from Sacramento, poured out their hearts to an enthusiastic and supportive audience making this video possible. The event received a small grant from Friends of the San Francisco Public Library. All of the Kings of Poetry have agreed to reappear to make the next Bay Area Kings of Poetry even better than this one. We shall all see about that? Only the next time we will have to add another component to the last event. We will also try to add a Queens of Poetry to our event because you can't have Kings of Poetry without the Queens of Poetry. We hope to have this next event close to or on the anniversary of the first event. April is National Poetry month and we hope to have our Kings and Queens of poetry in the house when we do it again. We also dream of having multiple cameras and will need intern staff to assist our efforts to improve all performances. If you are a San Francisco Queen of poetry hopeful please consider this a call for candidates. Respond to this show by contacting me on facebook.com using my long name Larry Ukali Johnson-Redd or ukalitheafrican. You can also contact me at LJRedd52@aol.com. Meanwhile enjoy this, our first event of this type namely: The San Francisco Bay Area Kings of Poetry Presentation. In addition to the poets/poetess who participated in this presentation, I would like to thank my homie and former neighbor Leroy Stumps for editing this presentation and being in the audience at the S.F. Kings of Poetry. I would like to thank all of those in the live audience and I hope you will be in the audience when we do this event again!

Part 3 Keidfiobiawadu interviews Larry Ukali Johnson-Redd

https://www.youtube.com/watch?v=KrKGOAWus7s&t=250s

Larry Ukali Johnson-Redd Live on Facebook Bigtime

Larry Ukali Johnson-Redd. Please look at this Facebook live presentation and go to Amazon.com/kindle. Put my long name in the search box and click and review all 6 of my e-books (the first 10 pages free). I ask you to check out each one and download 1 or 2 of them). Why not buy American Challenges in the Obama Era Part 1 or 2. Hear the whole interview on the audio page of: WWW.lovingblackwomen.com/home/ Or you can look at Parts 2, 3 and 4 with a video slideshow on the following links at you tube.com. Please check this out as we look behind during the last 8 years experiencing the Obama Era in order to be better prepared as we enter the Trump Era. Here are the links. This is the link to my new video Part 2 https://youtu.be/I4DBoi8doxA This is the link to my new video Part 3 https://www.youtube.com/watch?v=0R2iG... This is a link to Part 4 https://youtu.be/HpfsMmvHpfk Larry Ukali Johnson-Redd • My personal Web Site: WWW.lovingblackwomen.com/home/ I have 6 e-books on sale at Amazon.com/kindle namely, Journey to the Motherland, a paperback (COSTS $3.99) 170 pages- History to Destiny Through Afrocentric Poetry released in a limited edition massive paperback of spoken word recently released as an expanded and updated e-book ONLY $2.99 CENTS. Loving Black Women a 130 paged paperback that sold out has also been expanded with several more Black Romance and Love Poems- AN E-BOOK COSTING ONLY $2.99 CENTS. The NEWEST TWO BOOKS are Long Distance Love 220 pages, a memoir about my 4+ year engagement to a Nigerian sister from 2003 to 2008 ($4.49) .American Challenges In The Obama Era Part 1 is my latest book ($2.99).Check out my page atamazon.com/kindle by typing Larry Ukali Johnson-Redd in the Amazon.com/kindle e-book search box. American Challenges in the Obama Era Part 2 is now published and available for purchase during the 2016 time period. Read Part 1 and now Part 2. Thank you if you have read any of my books before or for going to Amazon.com/kindle and reading for the first 10 pages of any of my e-books free. Check me out on Facebook or Twitter at Ukalitheafricanor or at instagram or linked in. Here is the link to my newest book at Amazon.com/kindle that costs only $2.99 and views the first 10 pages for free. There is a 2016 Presidential election- guide near the conclusion. https://www.amazon.com/American-Chall... Sincerely, Larry kali Johnson-Redd PS Brothers and sisters as well as the New Majority and Progressive readers I ask for your support. Please buy 1 or all of my reasonably priced e-books. Here is the author's summary of my latest book American Challenges in the Obama Era Part 2. The challenges for instance to our human rights posed by trigger happy racist policing. However the facts of most importance is what will we all do to right these 500 year hold human rights violations. https://www.amazon.com/Larry-Ukali-Jo... Author's Summary American Challenges in the Obama Era Parts 1 and 2 By Larry Ukali Johnson-Redd available for purchase from Amazon.com/kindle: direct link to my author's page at Amazon.com is: https://www.amazon.com/Larry-Ukali-Jo... This is a non-fiction book of essays, Spoken Word and Commentary about President Obama's first term as well as an analysis of the people who dreamed and wanted to be empowered by the first African American President the most. In addition to an explanation of African American powerlessness before and during after the Obama Presidency is a possible empowerment plan called the International and National Strategic National Black Consensus. In a time of White Supremacy this book offers an empowering way to empower African Americans and Africans all over the world. This book challenges the American population and the whole world as well as challenging the American system of white supremacy and proposes a way to African as well as American African empowerment, while assessing President Obama's first term. This e-book is 220 pages.

Larry Ukali Johnson-Redd interviewed by Brother KeidiobiAvard

My proposal my people as you know with all due respect to our historical national and local leaders is to see our people develop a Strategic National Black Consensus or alliance nationally, state wide, regionally. and locally from the street to the office to the suite so we can un lease our peoples power and support the rise of all of. this country's progressive communities. With our history we have to broaden our leadership with a broad document that describes our history of hhuman rights being violated by the 3 branches of the American Government and broad plans we can all or more than 50% or more can affitm in our own independent plebiscite or vote A Strategic National Black Consensus would also detail our African American political, cultural, civil, economic, historical intetests and human rights in 1 nationally based in the ( USA,) democratic document. This way in the future our leaders will work for us. My proposed solution is a Strategic National Black Consensus a National Black Trust among our people and for economic development grants in America And a United States of Africa that must begin at first in Black Africa until or before Libya cleans itself up and stop violating Rights of Black African migrants and rejoins Africa. What do you think? Election political timetable or our people's survival and empowerment we as a people need to realign and review as well as realignment by developing a Stategic National Black Consensus as proposed in my book series titled American Challenges in the Obama Era parts 1 and 2. Read me ebooks for more information available at Amazon.com/kindle. What do you think about our people developing a Strategic National Black Consensus and a National Black Trust? https://www.amazon.com/Larry-Ukali-Johnson-Redd/e/B00J0AXADU

https://www.youtube.com/watch?v=PKF903ndlZA&t=1623s

This is a live presentation to l the world on face book during the later part of 2017. Please check it out!